Unparalleled, hands-on experience • 40 years of construction, development and capital markets expertise • seamless leadership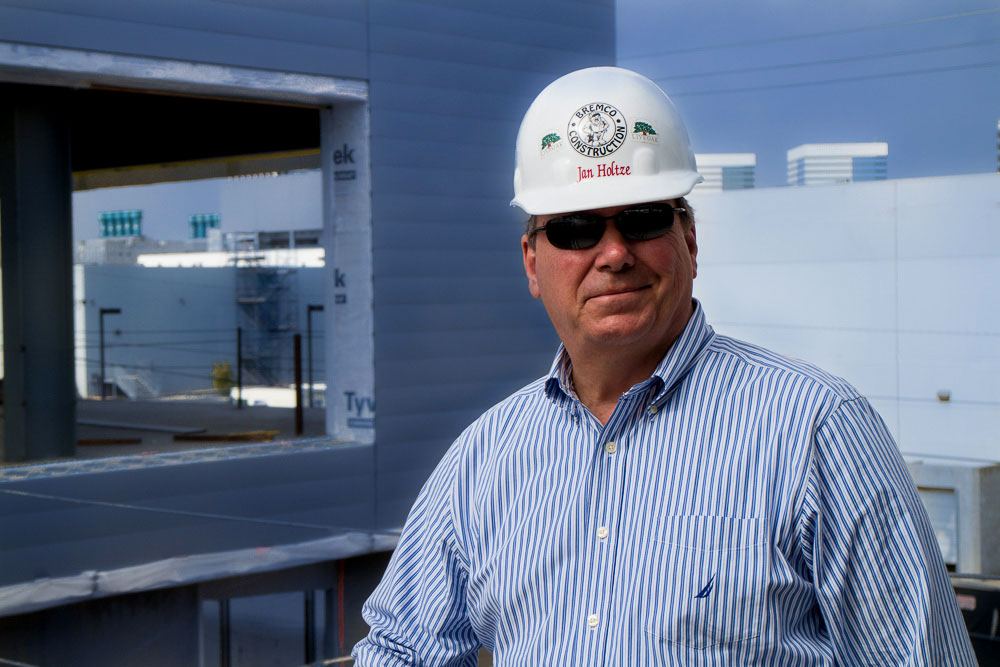 Founder and Managing Principal
Mr. Holtze has over 40 years of experience working in the construction, real estate development and investment banking industries. Born and raised in Sioux City, Iowa, he grew up working for the family construction business including summers spent on projects such as multi-family apartment buildings, industrial/concrete tilt-up properties and primary-care hospital facilities gaining invaluable hands-on, "belts-and-suspender" work experience. Mr. Holtze at the time became a card-carrying member of the Laborers' International Union, Local 430.
Upon graduation from engineering school, Mr. Holtze went to work for Jones Brothers Construction, Beverly Hills (the predecessor to Peck/Jones Const.), gaining hands-on experience with all phases of large commercial construction projects with duties ranging from preparing initial budgets on proposed projects to submitting lump-sum bids on large public works projects; project management; and cost engineering. Notable projects include the western regional headquarters in Thousand Oaks, CA for Exxon Corporation and the United Airlines terminal facilities at LAX International Airport.
After graduating from business school, Mr. Holtze worked in the Financial Institutions Group at Merrill Lynch Capital Markets in New York and Los Angeles where he worked on some of the largest mergers and real estate asset liquidations in the financial services industry ever completed. Mr. Holtze's entrepreneurial spirit led him eventually to leave Wall Street and venture into the world of real estate development as the founder of Live Oak Properties in 2001 along with Jerve M. Jones, President and owner of Peck/Jones Construction.
Education:
1985 – MBA (Finance)
Graduate School of Management
University of California
Los Angeles, CA
1981 – BS (Civil Engineering)
Columbia University
New York, NY
1979 – BA (Mathematics)
Colorado College
Colorado Springs, CO
Personal:
Mr. Holtze has been married to his wife Karin since 1990 and they have three children: Abbe, Elly and Sam.